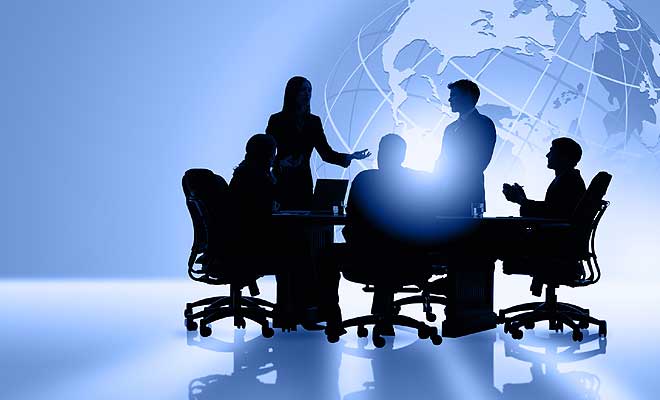 In the era of competition, corporate companies are looking for highly talented and efficient candidates to work for their companies. Similarly, deserving candidates are also searching for an appropriate job. Infoz Software Solution, a leading company working in the field of software, IT and Non-IT, is always engaged in providing solutions to their clients to cater to their day-to-day needs. We are now offering a job portal to corporate companies to search for a deserving candidate.
What is Infoz online job portal?
This is an online job portal which provides an efficient interface between corporate job seekers and employers. This is a unique integrated software which helps corporate companies to hire most efficient and talented employees and to prepare a most suitable team for working. This is the most efficient Recruitment Management System which helps the HR team to reduce various tedious procedures in recruitment and possesses many important features like candidate management, interview management etc.
Why is it used?
The recruitment procedure for any corporate company is very exhaustive, complex and tedious. It involves jobs like selecting good candidates, arranging interviews, evaluating the candidates, reporting and many more. It will be beneficial for them If they are provided with a single platform i.e. a job portal where all these time-consuming tasks can be performed efficiently and within a short period of time. The job portal developed by Infoz Software solution helps to make the total recruitment procedure faster, efficient and accurate. This also helps to organize all the recruitment related procedures in a sophisticated way.
What are the features?
The job portal offers the following user-friendly features for users and companies.
User Management: This feature is used to register new users and managing to record and save all their information. Users can perform activities like editing, deleting etc. Users can view all their entered and saved details as well as can update them if required.
Company Management: This feature is used to register new companies and create new profiles. The corporate recruiters can update their profile by editing or deleting information. They can upload all the necessary documents if asked to do so.
Job Management: By using this feature, a company can manage all job-related activities like posting new jobs, editing or deleting the jobs if required, managing the posted jobs, viewing the followers etc.
Candidate Management: This feature helps in selecting and shortlisting the right candidates according to their educational qualifications and experience. The tool is also effective in searching resume of selected candidates, filtering the resume according to the desired criteria and communicating with candidates etc.
Interview Management: This feature helps to schedule an interview with the shortlisted candidates.
Assessment Management: This tool helps to assess the candidates. This is nothing but the evaluation of a candidate based on their educational qualifications, experience, skills they possess, level of knowledge and any other added skill or experience achieved.
Report Management: This feature helps you to get reports based on data fed in the software. It generates reports according to dates, names etc. These reports help you to have valuable information about the required field.
Enquiry Management:  Any company needs to track the records of all enquires generated. This tool immensely helps in keeping the records of all enquiries and helps to manage these enquiries by appropriately answering them.
How this job portal will work?
This job portal will provide an effective interface for corporate companies and job seekers. The recruitment procedure for a company will become faster, efficient and accurate. The job seekers will also get a single platform where they can get thousands of openings and application for these jobs will become easier. The portal offers exclusive features for users as well as for recruiters. Users can register on this portal and then they can create their profile. They will be able to upload their resume and other related documents on this online portal. They can select the appropriate openings and apply. On the other hand, recruiters after registering on this portal can see all the candidates, shortlist them according to the desired criteria, schedule an interview, evaluate or assess the candidate's skills and then select the appropriate candidate.
Who can use this portal?
The portal can be used by all the corporate companies who are in search of suitable candidates as well as by the candidates who are searching for a satisfactory job in corporate companies. Candidates can use this portal to see the openings and then apply for various positions. This portal gives an effective interface for both the recruiters and the candidates.
FAQ
What is Infoz job portal?
Infoz job portal is an online software where recruiters can search for right candidates and candidates looking for a job can apply for suitable openings. This portal provides an easy way to recruit a deserving candidate by using user-friendly features. I 
am searching for a job? How can I use Infoz job portal?
It is very simple. On this online job portal, you can register yourself. Create your profile. Fill all the required information like a resume, certificates etc. Once you are done with this, search for the new openings and select the company you are interested to apply. Apply for the position. Then if you are shortlisted, you will be intimated from the company about further screening or interview.
I want to recruit the right candidate using Infoz job portal? What is the procedure?
On the Infoz job portal, register yourself. Create a company profile. Enter the details of your company. Then by using the feature job management, post your job. You will then receive applications from the candidates. Go through them. Shortlist the candidates and schedule an interview. Assess the candidate and if found right select the candidate.
What are the features of Infoz job portal?
Infoz online job portal offers features like company management, user management, job management, candidate management, interview management, candidate assessment management, report management and enquiry management.
We are a corporate company. How will the Infoz Online Job portal help me?
If any corporate company is looking for recruiting a suitable candidate, they can use this portal. This portal will help you to recruit the right candidate within a short period of time, that too accurately and efficiently. This portal will help you to reduce tedious and time-consuming activities related to candidate search. Also with the help of various features, you can post new jobs, manage interviews, evaluate candidates, generate reports and manage all enquiries.